Boat rental
During the water sports season (from April to October) the dinghy (Sprint mines) can be rented for half-day and weekend trips. In addition, the university has a cutter, which is mainly used by our cutter group for trips and excursions. The cutter group is always looking for reinforcements. The cutter can also be hired for excursions of groups up to 10 people.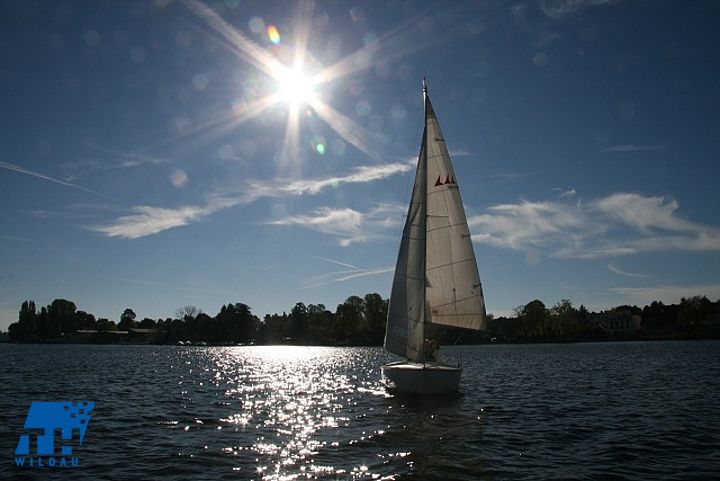 However, instruction is required for this. For sailors who have never been with a cutter before, it is compulsory to take a "cutter experienced" sailor with you on the first rental. We are happy to make contact here. The boats are within walking distance of the TH Wildau in the WSC Wildau. An appointment reservation is a prerequisite for the loan and can be made 4 weeks before use.

What you absolutely need to know for the loan
Good swimming skills are a prerequisite for renting the boat. Wearing life jackets is mandatory.
A valid sailing license must be presented for the sailboat rental (SBF sailing).
If the boat is rented by a person for the first time, the person will receive instruction immediately
before the rental date.
The identity card and a valid sailing license must be presented when the keys are handed over.


Hints:

Users of this offer are not insured through the university sports of TH Wildau