University town of Wildau
Located in the German capital's green belt with its many lakes, Wildau is a feel-good city with direct connections to Berlin.
A city on Berlin's doorstep
Today, the city of Wildau is home to over 10,000 inhabitants. Wildau lies in green surroundings, but is only a few kilometres from the south-east edge of the city of Berlin.
There are no problems getting to the big city bustle. In just 40 minutes on the train from Wildau S-Bahn station – which is right by the campus – you can be in Berlin's inner city.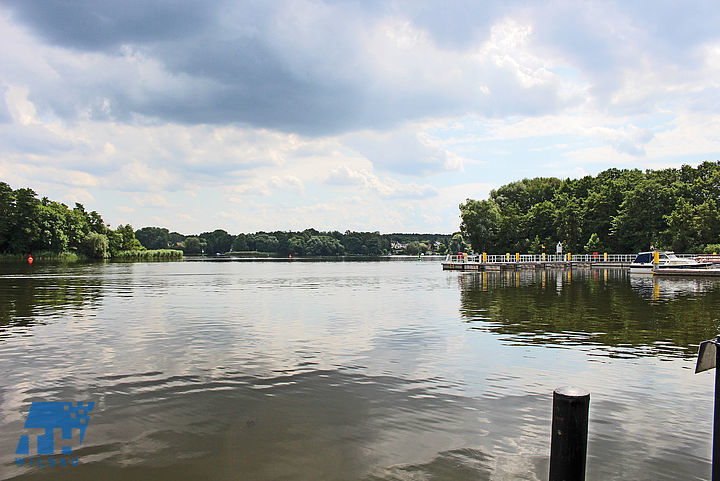 A city on the water
Wildau has an idyllic location in the green belt of the German capital, Berlin, with its many lakes. Right on Wildau's doorstep, the river Dahme flows through one of these lakes – the Zeuthener See. There's a wide range of opportunities for water sports, whether it's swimming, jogging or just chilling out. And the Spreewald forest isn't so far away either. To complete your enjoyment of nature, there are idyllic cycling paths through forests, fields and historic sites.
A vibrant business location
The city bears the stamp of 125 years of industrial history even today. In the 20th century, heavy industry and mechanical engineering dominated the scene, but in the course of time Wildau has evolved into a hub of ultra-modern, futuristic technologies, particularly in the aerospace sector.
More on the history of the TH Wildau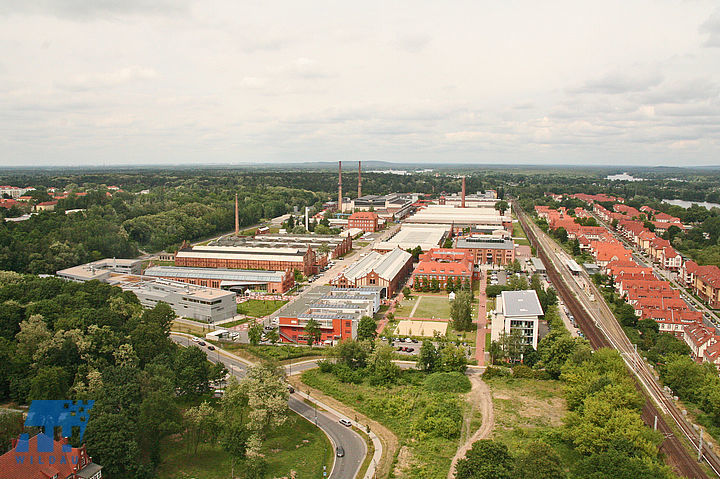 S-Bahn station / Schwartzkopff housing estate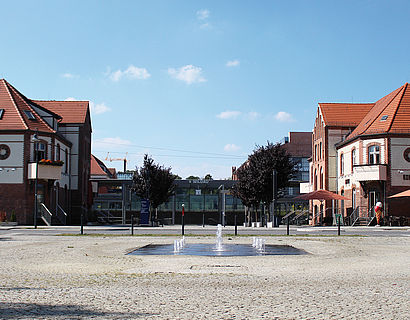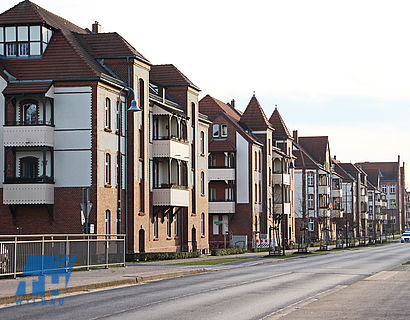 On the River Dahme: 'Villa am See' clubhouse and water sports club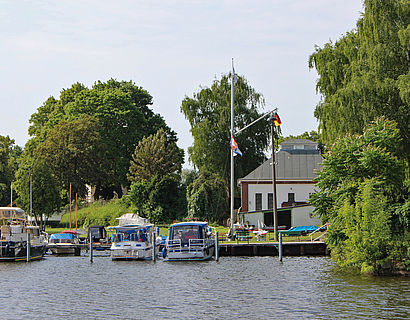 Wildorado sport and leisure centre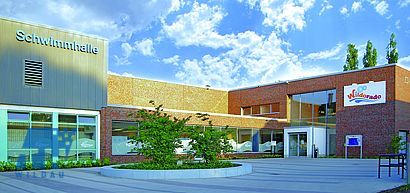 A10 Centre, Wildau: the biggest shopping centre in the state of Brandenburg