The HAW.International funding programme of the German Academic Exchange Service (DAAD), which was launched in October 2019, supports university-wide internationalisation measures, particularly for universities of applied sciences.
The Technical University of Applied Sciences Wildau has been approved for the project "From Quantity to More Quality in Internationalisation: Strategy-Based - Networked - Service-Oriented" in Module A of the DAAD programme for the period from October 1, 2019 to December 31, 2021.
The application was submitted by the President of TH Wildau, Prof. Dr. Ulrike Tippe, together with Prof. Dr. Michael Herzog (Faculty of Engineering and Natural Sciences), Prof. Dr. Mike Steglich (Faculty of Business, Computing, and Law) and Dr. Johannes Görbert (Centre for International Affairs) on the basis of a university-wide call for ideas.
The project is divided into three action areas: strategy, networking, and support.
Action Area: StrategyOpen areaClose area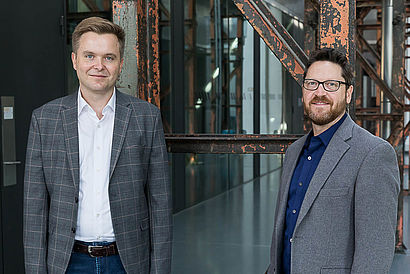 Action Area: NetworkingOpen areaClose area
In the Networking action area, mobility measures are carried out to connect the Faculty of Engineering and Natural Sciences with partners in sub-Saharan Africa.
Prof. Dr. Michael Herzog (Mechanical Engineering; for East Africa) and Prof. Dr. Jörg Reiff-Stephan (Automation Technology, for West Africa) are in charge, supported by the two project collaborators Annika Hinz and Ron van de Sand.
Action Area: SupportOpen areaClose area
In the Support action area, a more comprehensive concept for the support of international students on the TH Wildau campus is being developed and implemented under the leadership of Birgit Sellmer, the head of the TH Wildau College.
Two new employees, Sabine Bucher and Ekaterina Loskutnikova, have been hired for study coaching, and additional funds are planned for student tutors.
Overall, the project promotes the internationalisation of TH Wildau in three main areas:
In the strategic, university-wide planning of international projects
In networking with sub-Saharan Africa, a partner region that has been relatively undeveloped for the university
In improved support on campus, which aims to significantly increase the academic success of international students